On August 14, we hosted our first webinar on the NDN Changemaker Fellowship. We had over 200 people registered for the call! The webinar involved great engagement from participants, questions, and thoughtful feedback.
If you were unable to join us for the webinar, a recording can be accessed on NDN Collective's Facebook page or YouTube channel. For Spanish-speaking applicants, a Spanish webinar will be held on September 4 at 10 am PST. You can register for the Spanish webinar here.
---
As we near the deadline of the Letter of Inquiry (LOI) submission, which is August 31 for English submissions and September 24 for Spanish, we welcome you to continue directing questions to Dr. PennElys Droz, NDN Collective Fellowship Director, at pennelys@ndncollective.org.
Here are some notes from the call, including answers to some of the most frequently asked questions:
Step 1 of the application process is the submission of the LOI, due August 31 for English applications.
There is no required word count or word limit for the LOI responses.
All LOI submissions will be sent to regional boards, who will review all LOIs then advance the top four applicants from each region to complete a full application in October.
Step 2 is the full application, where applicants outline their fellowship plan and write a theory of change.
After reviewing full applications, nine regional board members from a cross-section of regions will identify the top two candidates for each region, who will advance to the final interview phase.
After the final interviews, one candidate will be selected from each of the 20 regions for the fellowship, to be announced by the end of November.
Theory of Change Resources:
Learning for Sustainability
Questions that were not answered during the live Q&A (in no particular order):
When the term, "community" is used, do you mean the community within the entire region?
Community can mean your Tribe, your Nation, your village, your extended family, or your chosen community.
Or, are you saying that the selection committee will literally be people from my reservation?
The selection committee could be people from your reservation. They are Indigenous people from your region.
If personal living does not exceed $50,000 for the year could the overflow be used in combination with the $25,000?
Yes.
I'm concerned that after responding to all questions that there are still a few things that I would like to express that give a truer picture of what I envision. Is there a space for additional words?
Feel free to add and embellish on top of answering the specific questions!
How will you handle proposals that very similar goals/visions?
By focusing on the person themselves and whether they are in the best position to be catalyzed by receiving the fellowship.
Is the Pacific one region? Or are Hawai'i and Guam separate regions?
Unfortunately we have had to blend very different Islands into one Island region, which includes Puerto Rico, Hawaii, Guam, American Samoa, as well as the Marianas and Marshalls.
There are four founders in our newly formed organization, we are wondering how who of our four should apply or if we should all apply?
That is up to you! You do have to apply separately, however.
Are there places to submit letters of support from others (tribes, organizations, etc.) during the application process?
No. That kind of thing is explored later on in the selection process.
I'm going to be moving abroad by the end of the year, will this affect my application? I'm relocating from the U.S. to Europe?
No.
Does the fellowship support work we may have begun as part of an academic research project?
Yes.
Is the selection process absolute? Will there be an adjustment if there are 40 applicants from one region and 3 from another?
There will be no adjustment as long as there is even one from each region. We have been working hard to ensure we will have many applicants from all regions.
If you currently work with an organization is the fellow able to utilize this fellowship to continue the work they do through the organization?
Yes.
Will members of the NDN Collective Board of Directors also be part of the selection committee, or are they separate?
No, we are not part of the selection committee. We assume that we are not knowledgeable about your community, and so are not suited to be on the committee. We will be present during the final interview, however, and will be discussing selection with the committee at that time. It is a consensus process.
Will we be notified as to who is on the selection board for reach region to the application process?
Only after selection has taken place.
Can we use LOI information as part of our application in the second phase if we make it? I don't want to be repetitive?
Yes!
Can you list out the process of selection?
The Letter of Inquiry is sent to the regional boards, who will decide the top 4 candidates to advance by Oct. 1.
Notifications to complete the full application will be sent by Oct. 3.
Full Applications Due October 25.
Your full applications will be sent to the Fellowship selection committee who will read and evaluate, advancing the top 2 candidates from each region by November 10.
Interviews will take place between November 10 and Nov 30 and the final Fellow will be notified by the end of the first week in December.
Will the applications that do not get accepted receive feedback regarding how to strengthen future applications?
Yes!
Is it common when the eligibility quiz is finished, for the follow up email with the registration to come a day later?
Yes!
Where is the map on the website?
Scroll down after opening up the Changemaker Fellowship page. It is also included here for your reference:
Any limitations we should be aware of in our visioning?
No.
Again, on the cash award not being directed toward anyone, can we pay for a life and leadership coach? Or what is the extent of what we can pay for with award directly to another person?
Yes. The $25k can be used for coaches, childcare, support staff, etc.
So there isn't a requirement that we necessarily be involved in a specific project? It's about something that moves us to be of service in our communities, however we define it?
Yes.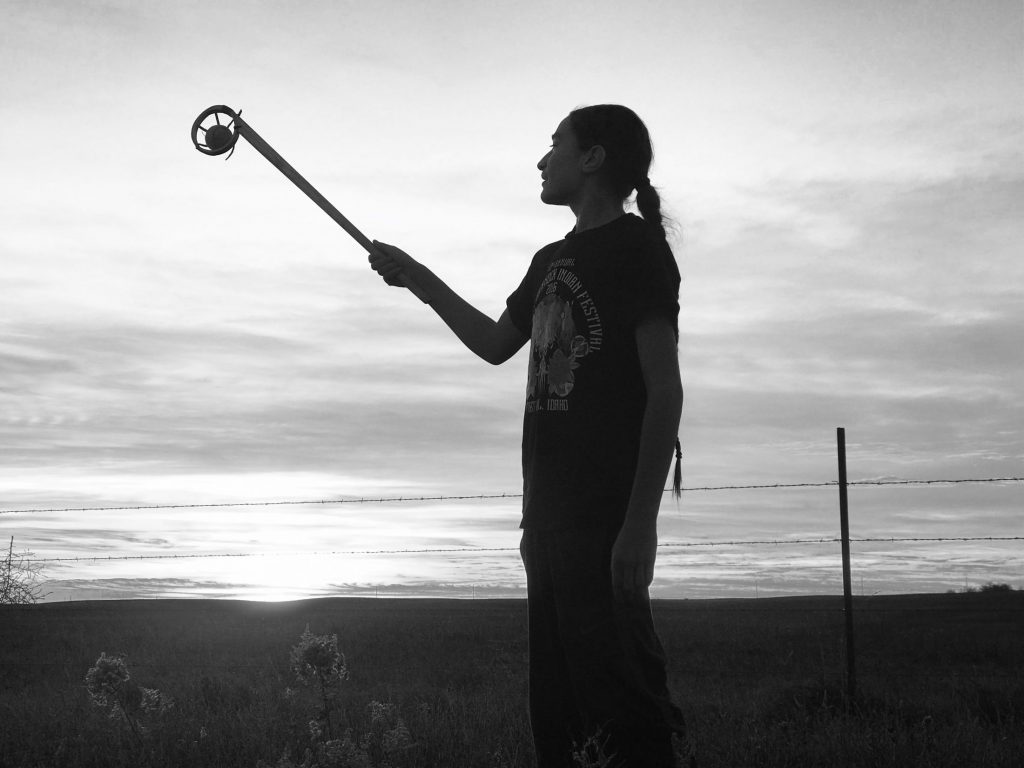 If you have any other questions pertaining to the NDN Changemaker Fellowship, contact Dr. PennElys Droz, NDN Collective Fellowship Director (pennelys@ndncollective.org).
The NDN Collective is thrilled to assist in building the world we envision for our communities through the exciting work of the NDN Changemaker Fellowship. While the fellowship cohort will be narrowed down to just 20 changemakers, we recognize that each one of you are likely already doing amazing work in your respective communities. Keep it up!
We encourage you to continue putting your heart into the application process, as well as in your continued work for Indigenous communities, the land and all our relations. We believe in you!
Much Love and Solidarity,
The NDN Collective Team